Shanghai Pentagonal Mart
(SPM) is located in Nanhui, Shanghai. The site is about 460 acres, and building areas are 480,000 sqm, with 10 professional exhibition halls, 30 exhibition rooms, 800 office units. It aims to build an international distribution harbor.
China Merchants Group
:
"The architectural form is with 5 edges and pentagonal circular design. It is similair to Pentagon in the United States. Its image is superb sensational. (建築形態為五邊、五角環形設計,外形酷似美國五角大樓,極具震撼力。)"
The plans of SPM see
here
.
The interior video sees
here
.
[source: Real Estate Conch &
hao
zhai zhi chuang & China Merchants Group]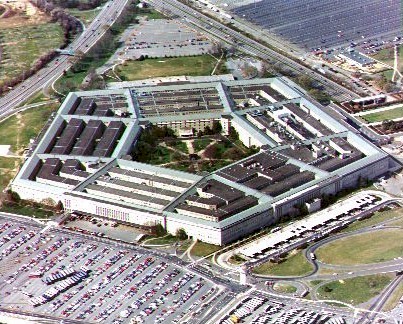 Reference: Pentagon (Washington, DC)
[source:
photography-plus
]